How is the quality of lilla's ladies handbag
How is the quality of lilla handbags? How to check the quality of ladies handbag?
Ladies handbag must be indispensable for travel and daily life, especially when dating ladies handbag can be said to be one of the must-have items for women, and many women will buy some brand handbags, what is the quality of Lilla's ladies handbag?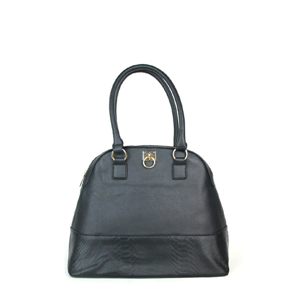 The quality of ladies handbag:
There are many girls who want to know the quality of lilla handbags. In fact, the quality of their homes is good. Both the workmanship and the design are in line with the public's aesthetics, and they are more versatile in collocation. If you are not at ease, you can check the quality of the handbag when you get the ladies handbag.
How to check the quality of ladies handbag:
When testing ladies handbag, first touch the touch. Generally speaking, the better ladies handbag are very comfortable, and there will be some slight roughness when touching to improve the real effect. Then check whether the thread ends of the connecting part of the ladies handbag are handled well. A good handbag will hide the thread ends.
Then there is the LOGO part. Some ladies handbags are fake handbags, and fake handbags are usually identifiable on the LOGO, so when looking at ladies handbags, don't forget to check the LOGO part to check whether their LOGO is genuine. , There will be related strategies for this part on the Internet.
Some special materials of ladies handbags need to be checked for dyeing problems of their handbags. Due to environmental protection factors, nowadays, ladies handbags made of artificial leather are emphasized, and the quality of artificial leather must also be checked. Of course, check its zipper problem, whether the zipper is smooth in use.
In general, the quality of the handbags of lilla handbags is good. If you don't know which brand to choose, or girls with financial ability can buy handbags of this brand, the price is very high. Will not suffer.
Lilla Accessories, which has been mainly engaged in fashion accessories business since 2006, is one of the top 10 Sellers Union Group members in Ningbo and Yiwu.
Lilla Accessories Co., Limited is a leading fashion accessories manufacturer in China that focuses on Long Scarf, Neck Warmers.
This website provides relevant information such as product pictures. We provide you with a full range of picture references when shopping, providing a pleasant online shopping experience!
Our mission is to provide customers with high-quality, best-selling products.
We focus on producing high-quality products with complete specifications.
When designing and developing new products according to customer needs, we strictly control quality standards while controlling production costs.
Welcome to choose Lilla Accessories.
All our products comply with REACH standards, and the factory has passed BSCI and SEDEX audits. And provide packaging design and payment support according to customer requirements.
Welcome to choose Lilla Accessories Co., Limited-a leading fashion accessories manufacturer in China that focuses on Long Scarf,Neck Warmers. >>>More products