Do you need to choose a brand for PU ladies handbags
Do you need to choose a brand for PU ladies handbags?
Every girl will have a PU ladies handbag. PU ladies handbags are not only decorations, but more collocations. They can match the corresponding handbags according to the day's wear. Among the types of handbags, cotton and linen handbags are more girlish, while PU ladies handbags are more high-end and mature.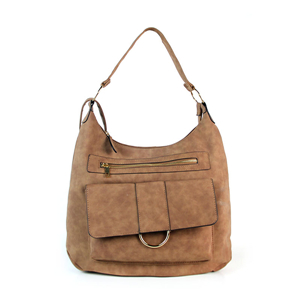 How to choose PU ladies handbag?
When choosing PU ladies handbag, most girls will directly search for handbags on the Internet, but there will be different materials when searching for PU ladies handbag. You should first determine what type of handbag you want. Then choose PU ladies handbag according to the style type, you can choose according to the material, or according to the design version.
Because there are many types of PU ladies handbags, if you can determine the above three indicators in advance, it will be easier to choose the handbag you want.
Key points for choosing PU ladies handbags:
Most of the ladies who choose this type are mature women or working women. When choosing, they will generally focus on quality and version. When buying, you must not just look at the price, but also look at its quality. Some are of poor quality, easy to fade, smelly, etc., such handbags are not suitable for purchase.
Because it looks cheap, and the quality of this type of handbag is not good, it is prone to detachment and dyeing after a long time, so when choosing this material, you must carefully look at the quality of the handbag. If it is an online shopping channel You need to look for the channel of purchase.
In general, the choice of PU ladies handbags must pay attention to the quality of the handbags. If the selected PU material is not good, the temperament of the whole person will fall in price, and some will have quality problems. Online shopping handbags are required. Look at the brand.
Lilla Accessories, which has been mainly engaged in fashion accessories business since 2006, is one of the top 10 Sellers Union Group members in Ningbo and Yiwu.
Lilla Accessories Co., Limited is a leading fashion accessories manufacturer in China that focuses on Long Scarf, Neck Warmers.
The products we produce are complete in specifications and high in quality. We are committed to treating customers with integrity and quality, thus winning a group of loyal customers. Our products are exported to dozens of countries and regions. We solemnly promise to provide your products with excellent quality, reasonable prices and the highest cost performance. The quality of our products has passed international certification and the price is affordable.
Welcome to choose Lilla Accessories Co., Limited-a leading fashion accessories manufacturer in China that focuses on Long Scarf,Neck Warmers. >>>More products