How to match PU ladies handbags to improve aesthetics
How to match PU ladies handbags to improve aesthetics?
There are many ladies handbags on the market, and the choice of handbags must not be neglected to match the perfect dress. The matching without handbag will have a different effect from the matching with handbag, but how should PU ladies handbags be used correctly?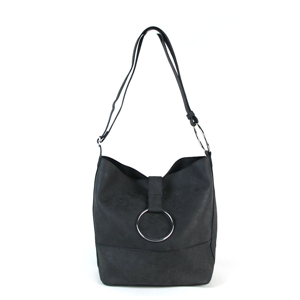 How to make ladies handbag look good?
Girls' matching method is very simple. You only need to choose handbags of the same color, and you won't go wrong, because one of the principles of matching is to blend the colors with each other. If the colors are not blended, it may create "earth." If you want to look good with ladies handbag, but you can't learn other dresses, you might as well start with the same color.
Some people are curious about other good matching methods besides matching the same color. Style matching, for girls who don't know how to buy, buy PUladies handbag directly to buy the basic version.
Because the basic version of ladies handbag is well matched and can adapt to a lot of wear, and it is also more suitable for commuting and travel. Most girls are used in daily life, so it is enough to buy the basic version of ladies handbag. The basic board is simple, but because it is simple, just pay attention to the method of the same color system to make a perfect match.
Choose a large ladies handbag or a small ladies handbag?
There is no restriction on the size of the bag, as long as you pay attention to the color matching and style matching, you can buy the corresponding size according to your own situation. If you are going to school, you can choose to take a big bag. The big bag can meet the needs.
In short, the simple way to match PU ladies handbag is to match with the same color. When choosing styles, you should also choose the basics. Don't choose too gorgeous styles, because it has large limitations and can be worn with less.
Lilla Accessories Co., Limited is a leading fashion accessories manufacturer in China that focuses on Long Scarf, Neck Warmers.
Innovation is the driving force for us to establish a competitive advantage and the key to our leading position in the fierce international market competition. We believe that innovation leads development, and we continue to create new products to meet the needs of more customers. Our products can meet the needs of different customers. All our products comply with REACH standards, and the factory has passed BSCI and SEDEX audits. And provide packaging design and payment support according to customer requirements.
Lilla Accessories, which has been mainly engaged in fashion accessories business since 2006, is one of the top 10 Sellers Union Group members in Ningbo and Yiwu.
Welcome to choose Lilla Accessories Co., Limited-a leading fashion accessories manufacturer in China that focuses on Long Scarf,Neck Warmers. >>>More products