Why choose gun black ladies wallet
Why choose gun black ladies wallet?
Women's wallets can not only provide convenience for women to store money and small things, but also enhance the fashion index for women. A wallet that is suitable for identity and reflects personality is particularly important. As the gun black ladies purse that has become a popular color in recent years, it has gradually become a purse sought after by female friends. What is the reason?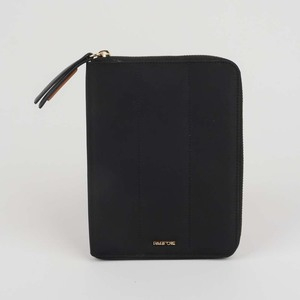 1. Why choose gun black ladies wallet
Gun black women's wallets firstly give people a sense of calmness, which is a symbol of maturity; secondly, they are very textured. Compared with other colors, gun black has more texture; thirdly, it is fashionable. As a women's wallet, in addition to In addition to practicality, the most important thing is fashion. The gun black is rich and shiny, and the fashion elements are softened in it. This is why the gun black lady purse is sought after by women.
2. Precautions for wallet selection
When choosing a wallet, of course, you must first choose the color and style you like. On the basis of your preference, you must also consider whether the selected style matches your clothes, and consider the overall effect.
The second is to pay attention to the style and size, whether it is long or short, large or small.
The third aspect is the details. It depends on whether the pattern of the wallet is what you like and the specific size.
The fourth is to look at the workmanship of the wallet, which needs to be considered from many aspects. Firstly, it depends on whether the functions in the wallet are complete. Secondly, it depends on whether the wallet is strong and durable. Secondly, it depends on how the wallet feels, whether it has a peculiar smell, and so on.
Of course, fashion elements must also be taken into consideration. As a wallet that needs to be seen every day, fashion is also a factor that cannot be ignored.
The gun black ladies wallet takes into account both practicality and fashion, and is the first choice for ladies' wallets.
Where can I buy gun black ladies wallet?
Lilla Accessories, which has been mainly engaged in fashion accessories business since 2006, is one of the top 10 Sellers Union Group members in Ningbo and Yiwu.
Lilla Accessories Co., Limited is a leading fashion accessories manufacturer in China that focuses on Long Scarf, Neck Warmers.
This website provides relevant information such as product pictures. We provide you with a full range of picture references when shopping, providing a pleasant online shopping experience!
Our mission is to provide customers with high-quality, best-selling products.
We focus on producing high-quality products with complete specifications.
When designing and developing new products according to customer needs, we strictly control quality standards while controlling production costs.
Welcome to choose Lilla Accessories.
All our products comply with REACH standards, and the factory has passed BSCI and SEDEX audits. And provide packaging design and payment support according to customer requirements.
Welcome to choose Lilla Accessories Co., Limited-a leading fashion accessories manufacturer in China that focuses on Long Scarf,Neck Warmers. >>>More products